Another LDCM under the belt and despite August being a month of people being away on their jollies, we still had lots of great ideas for a brand new app…we didn't "NVisage" this one. Don't forget the next LDCM will be the first Friday in September!
The Classic LDCM Approach

Our Coffee Mornings are sponsored by CathCart Associates and MacComms, with coffee and pastries from our friends over at 200 Degrees, all in the relaxed setting of The Mezzanine at Platform. There's always a laid-back vibe beginning with non-salesy networking and chatting amongst guests before moving upstairs for the crowd-sourced app session.
The ideas for new apps come straight from our attendees while Dan, our co-founder, goes through the LightStart interactive process. The process consists of taking the app from idea to finished concept. Always relaxed, free of salesy-ness and…don't worry, you never get picked to give your ideas! You only input if you'd like to. 
 So, what did we come up with this month?
Brand new app ideas
As always, Dan asks the crowd for any ideas for an app that they may have and goes through the LightStart process including ideas, goals and features which collectively give a clear picture of how the app would function.
A few of the initial ideas were:
A JukeBox app, where you can vote for and against people's song choices
A non-dating Tinder type app for sports enthusiasts
A data privacy manager, AKA an aid for moving house and changing your address EVERYWHERE (love this too)
So lots of great ideas that will definitely be put into reserve if there's ever a session that's needing a bit of inspiration. Our overall winner, coming out as most voted for was…
NVisage
The group decided the main goal was to maximise performance and a better learning experience, especially for people who are visual learners. The idea behind the app would therefore work for all types of activities; sports, cooking, even medical and anything involving practise and learning comes into play (excuse the small pun there)!
10 main features were decided for the initial free features it should have…
CPR aid
AR video
Golf putter
Recipe/cooking AR
AR directions
Tai chi/yoga
Social outlooks/scoreboard
A free 10 lessons for something of choice
Striking practise for free, with a football keeper and ball.
A mystery AR experience
I'm sure this LDCMs session could have lasted a lot lot longer and include a lot more features…however, these were the starter features to give the NVisage app a hypothetical plan. We only had an hour after all and people were pretty buoyed up after their breakfast of champions – coffee and croissants!
Would you consider using NVisage for learning or developing any practical skills? Or are there any particular features you like the look of the most? What did our group on Friday forget to mention?!
---
If you like the sound of our unique mix of networking and digital work-shopping, come along to our next coffee morning – it's on Friday 7th September but if you can't make it don't worry, we hold one every single month! We host several other events throughout the year, so if you're itching to attend a LightStart event in the meantime, we're sure there's something for you. Check out all our events here!
We also offer these workshops one-to-one as a free, one hour taster – here is more info or you can sign up! 
Headline Sponsor:
---
Event Sponsor: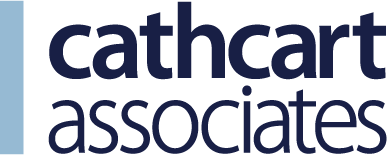 ---