After last month's version of LDCM being based around Star Wars Day, this month it was back to our usual format. If you're still yet to visit one of our famous Coffee Morning's, we'll give you a little rundown so you're more aware of how it works and our crowd-sourcing app process, ready for next time! 😉
The LDCM Rundown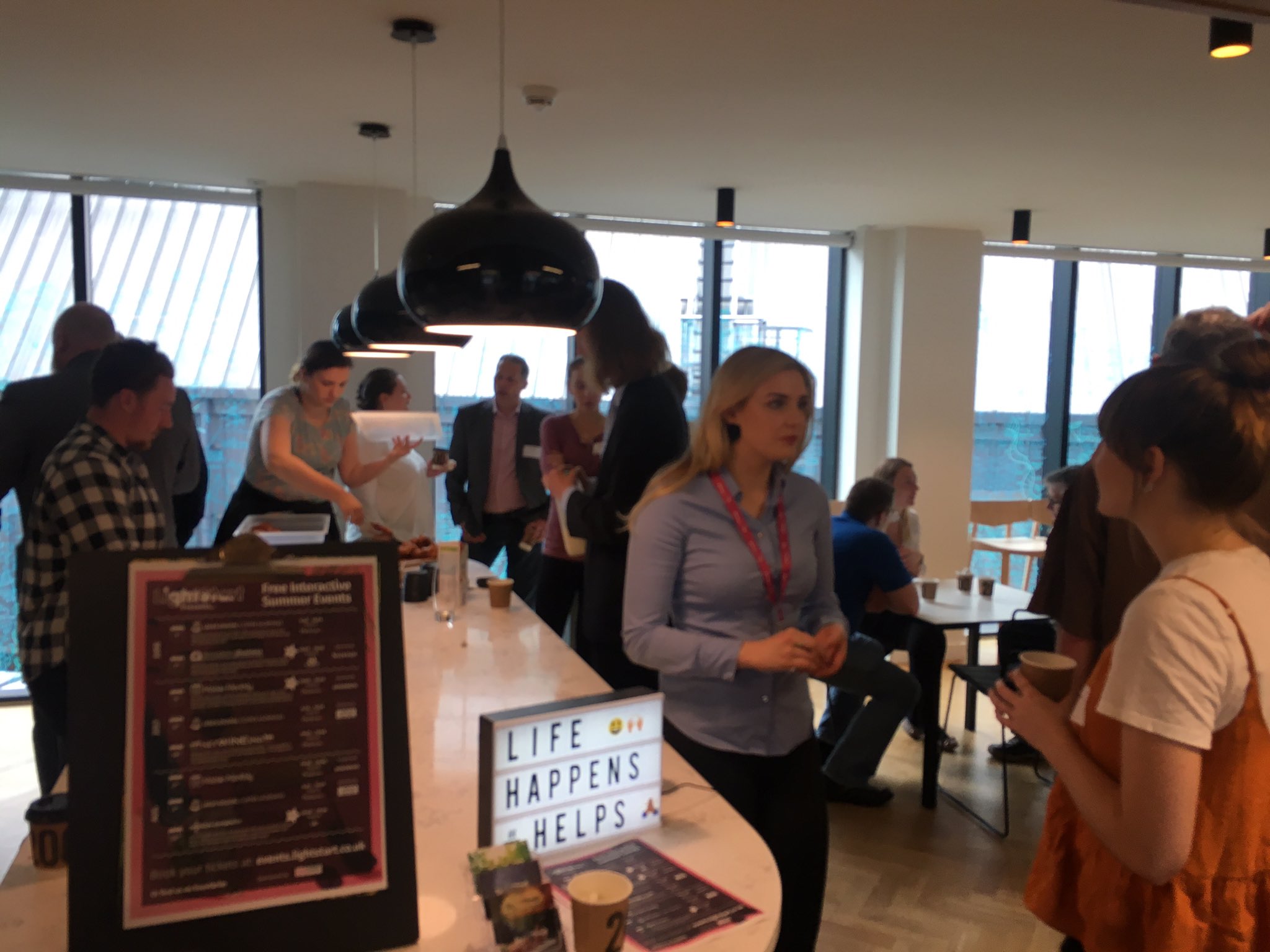 The event starts with a relaxed feel for networking in the Mezzanine at Platform. Our lovely guests enjoy their time and get to know each other, enjoying the delicious pastries and coffee provided monthly by our friends over at 200 Degrees.
Following on, the group moves upstairs, where guests crowd-source a brand new app. Ideas are taken by Dan, LightStart's Co-founder, and he moves through the creations process. Ideas are taken and he moves the crowd through from the initial problems to solve to goals, features and phases to implement. 
Now onto what happened this month…
App Ideas
The initial ideas the crowd came up with included:
An ethical sourcing app
A Trip Advisor for parents
Diving wearables app
Glorified alarm clock
Ancestry app for objects
Horse riders trail tracker
However, the overall winner went to….drum roll please….
Travely

The live travel app would act on real time information, in order to improve your travel well-being. It aims to avoid disruptions to travel plans as much as possible, and who wouldn't want that!? I know I spend more than enough time waiting for delayed trains and I'm sure many of you can relate as well!
This would be a journey planner that would create alerts, based on how likely you are to make your train, creating suggestions for earlier trains or alternatives like taxi sharing and or bus times. This way it can predict if you'll be able to make the desired time of arrival (DTA).
These are the basics of Travely at least, but there were many other features to be added potentially at a later date! The best of those extra ones being: the ability to tell the app your travel mood. Plus the app's confidence level for how likely you are to make your train/connections in comparison to your DTA.
---
If you like the sound of our unique mix of networking and digital workshopping, come along to our next coffee morning – it's on Friday 6th July and it's our 2 year anniversary special!!! And if you can't make it don't worry, we hold one every single month – not to mention that we host several other events throughout the year, so we're sure there will be something for you. Check out our events here!
We also offer these workshops one-to-one as a free, one hour taster – you can look here for more info and to sign up!
---